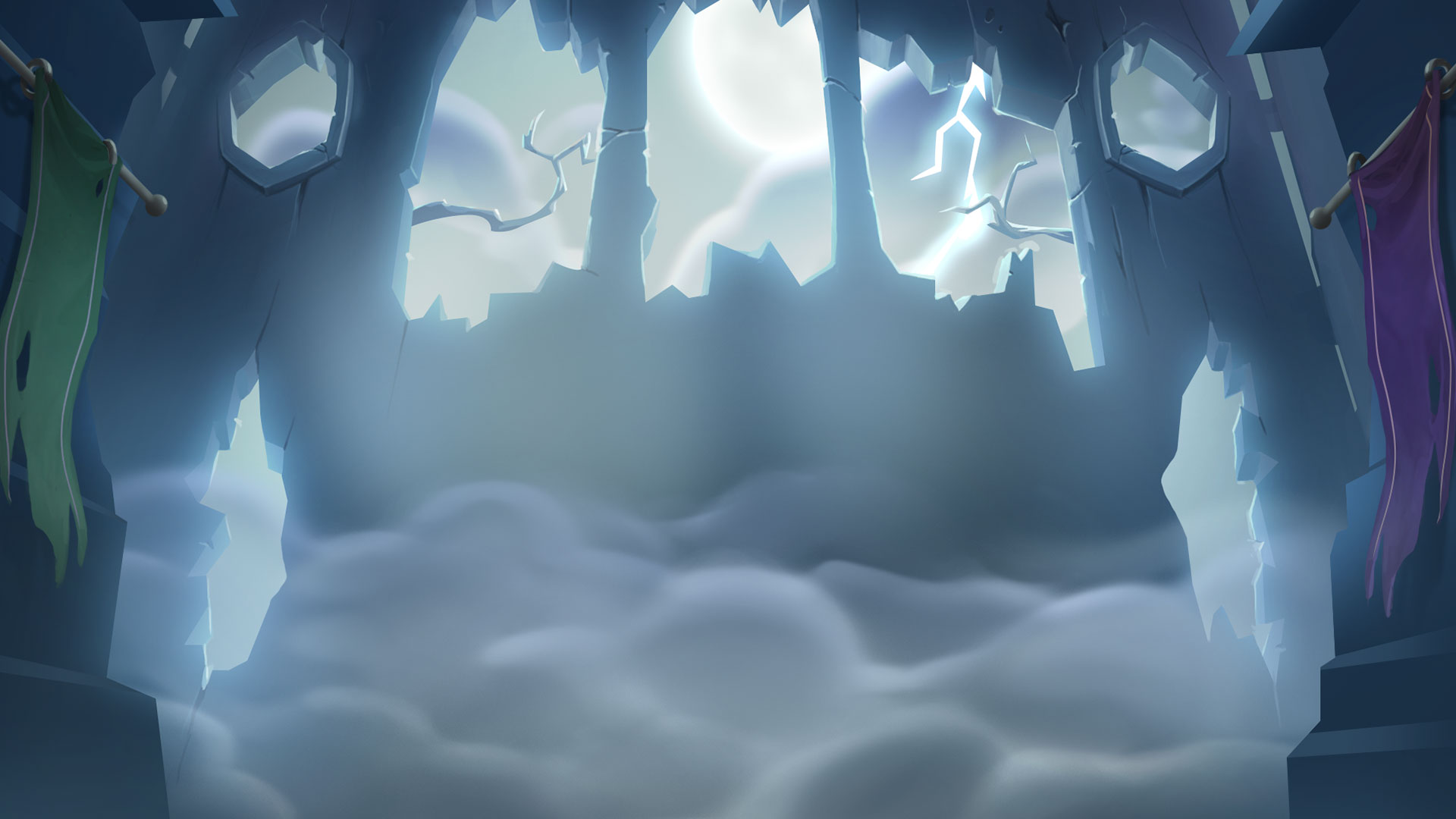 Game Description
The Dark Vortex has been activated by evil forces and is about to open up a portal to a realm full of all things dark and wretched! This monster of a game is Win All Ways so has some terrific win potential with 3125 ways running from both left and right. Collect at least two cursed symbols on adjacent reels to open up the vortex to the interdimensional netherworld – this will increase the reel height from 3 to 5 symbols and fill the vortex with high pays, wilds and Free Spins enhancements. Hitting cursed relic symbols adjacent to the vortex will make the passage expand, and if it grows to cover all reels, Free Spins with Stacked Wilds are awarded! Here all of the Free Spins features collected from the vortex spins become active, destined to guarantee some monstrous wins! So prepare to be drawn in by these primordial powers and succumb to the Dark Vortex.
Games Features
Win All Ways
Win from 243 to 3125 ways depending on the number of Vortex Reels open. Game pays both from left to right and right to left.
Vortex Reels
Vortex reels have 5 symbols instead of 3, contain wilds, more high pay symbols, and orbs. Landing 2 Vortex symbols on adjacent reels converts them into Vortex reels for 3 spins. Each additional adjacent Vortex symbol awards an extra Vortex reel and 2 extra spins. Changing the coin value while a Vortex reel is open will close all Vortex reels and resets any Free Spins gained in the portals. It is possible to open Vortex reels on reels 1 and 2 and a separate set of Vortex reels on reels 4 and 5. When this happens, 3 Vortex Spins are awarded for opening the first Vortex, and +4 Vortex Spins for the second Vortex (+2 spins for each reel). If all Vortex Spins have been bet without expanding to all 5 Reels, all Vortex reels are reverted back to the base game reels.
Orb Collections
Orbs only appear on Vortex reels. When a player opens the Vortex, 2 Pink Orbs and 5 Blue Orbs are added to a collection. The collections are reset each time the Vortex reels are closed. Pink Orb Collection Each Pink orb collected adds 1 wild to the stacked wilds on the 3 center reels in Vortex Free Spins. Pink Orbs only land on reels 1 and 5. Blue Orb Collection Each Blue orb collected adds 1 extra Free Spin in Vortex Free Spins. Blue orbs only land on reels 2, 3 and 4.
Vortex Free Spins
Opening all 5 Vortex reels before running out of Vortex Spins awards Vortex Free Spins (active only after the Vortex spins are played). One Free Spin is awarded for each Blue Orb in the collection. Vortex Free Spins have 5x5 reels and 3125 ways to win. The center 3 reels all have stacked wilds. The stack is increased by 1 wild for each Pink Orb in the collection. Vortex Free Spins are played with the same coin value as the activating spin.
Buy Bonus Feature
Players can pay 80x their bet to activate Vortex Free Spins with 5 to 20 Free Spins and 2 to 10 tall wild stacks, depending on the cards they draw. In the first pick and click game, players choose 1 of 5 cards which decides how tall the wild stacks are. In the second pick and click game, the player chooses 1 of 5 cards which awards extra Free Spins. This feature is only available when there are no Vortex reels open. Buy Bonus is not available with a coin value over 1 euro or the equivalent in your chosen currency.