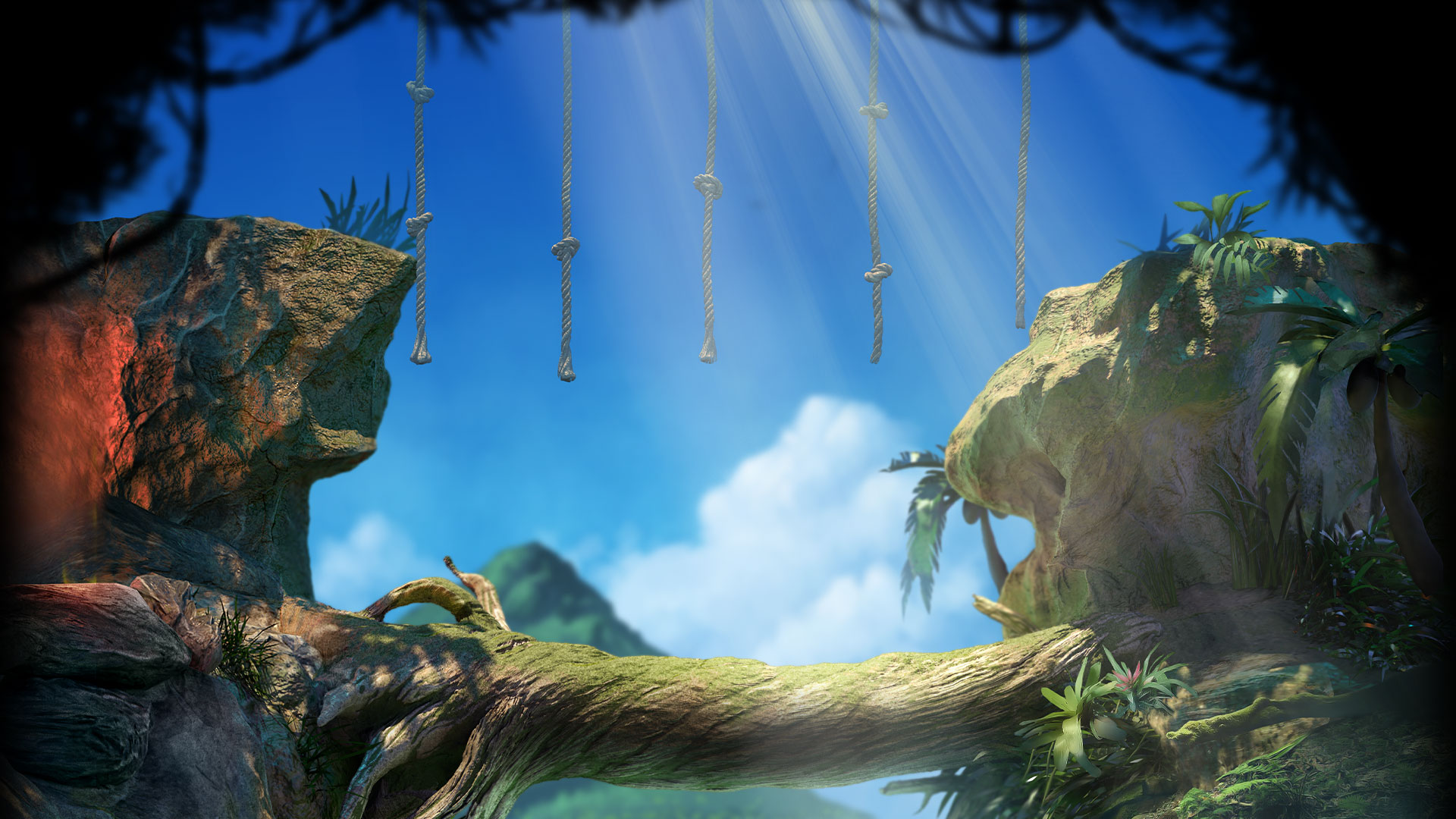 Game Description
Our travellers will stop at nothing to locate the treasures of the legendary Sunken City. Follow their action-packed journey as they cross exotic terrain in a multi-jackpot game. Players couldn't get enough of Ozwin's Jackpots, so here comes a new and improved version. Discover larger jackpots, a fantastic Bonus Game with an interactive pick-and-click feature, and more valuable collections. Choose your character and choose your route, every game is a new adventure. 
The Base Game begins aboard their trusty boat and each Jackpot Free Spin transports you to one of five remote locations, each concealing their own unimaginable wealth. Navigate your way to the Bonus Game in search of treasures and keys to the Sunken City. Once all the keys have been collected, the final location can be revealed; a trove of riches with higher chances of hitting jackpots and a whopping multiplier of x10 on every win. Embark on this daring escapade with our Jackpot Raiders, who knows what rewards lie in these untrodden grounds.
Games Features

THE COMPASS
You can activate the compass by landing 3+ Scatter symbols or in the Pick & Click Chest game. When the compass is activated, it either awards 10 Jackpot Free Spins or the Treasure Hunt Bonus game.
THE SCATTER SYMBOL
The Scatter symbol only appears in the base game and awards the compass when you land 3 or more in a single spin.
5 Scatter symbols awards the compass + 10 000 coins
4 Scatter symbols award the compass + 1 000 coins
3 Scatter symbols award the compass
PICK & CLICK CHEST GAME
Land 2 Scatter symbols to Trigger the Pick & Click Chest game.
The potential prizes are:
20, 40, 80 coins
10 Jackpot Free Spins
Treasure Hunt Bonus game
1 random Map towards your Map collection
MAP COLLECTION
There are 5 different Maps to collect: the Summit Shrine Map, the Highland Gate Map, the Jungle Ruins Map, the Desert Tomb Map and the Templar Grave Map. Each Map only appears on its own reel. When a collection is filled (5 identical Maps are collected) players are awarded 10 Jackpot Free Spins with 1 starting gem towards that reel's Jackpot collection. The awarded Free Spins are played with the average coin value of all coin values used when collecting the Maps. All new players receive 2 Summit Shrine Maps and 1 of each other map to start their Map collection. Maps can also be collected in the Treasure Hunt Bonus game and the Pick & Click Chest game. All collected Maps are saved between game sessions. If several map collections are completed in the same spin, then Jackpot Free Spin modes are played out in sequence starting from the lowest value.
JACKPOT FREE SPINS
All line wins in Jackpot Free Spins receive a x3 multiplier
There are no Scatter or Map symbols
There are 5 different gems which award a Jackpot when 5 gems of the same color are collected in a single Free Spin session
Gem collections are reset at the end of each Free Spin Session
Jackpot Free Spins are played with the same lines as in the base game
SUNKEN CITY FREE SPINS
10 Sunken City Free Spins are unlocked by collecting 5 Relics (Found in the Treasure Hunt Bonus Game)
All line wins receive a x10 multiplier
Start with 1 gem towards each Jackpot collection
There are no Scatter and Map symbols in Sunken City Free Spins
Sunken City Free Spins are played with the same lines and with the average coin value of the coin values that were used in the rounds that collected each individual Relic
TREASURE HUNT BONUS GAME
The Treasure Hunt Bonus Game is only triggered from the compass feature. When this Bonus game is triggered, players will have the choice to play as Sam or Bear. Sam awards better prizes when she opens a chest but she is more likely to fail her attempt and get no prize. Bear on the other hand has a higher chance of getting to the prize but gets less from each chest he opens. Once the player chooses their character, they will have 3 tries to cross the river and open a chest. There are 3 different levels. Each time the player opens a chest they proceed to the next level which has higher rewards. Please refer to the table below to see all the possible prizes.


| | | |
| --- | --- | --- |
| Safe | Risky | Very Risky |
| 50-340 coins | 240-1200 coins | 350-1800 coins |
| Low chance of Map | Medium chance of Map | Highest chance of Map |
| Low chance of Relic | Medium chance of Relic | Highest chance of Relic |
THE JACKPOTS
Collecting 5 gems of the same color awards the corresponding Jackpot.
Gems appear in all Free Spin modes and are not saved between Free Spin sessions.
Free Spin multipliers do not apply to Jackpot wins.
The start values for the jackpots are always:
Forgotten Jackpot - €40
Rare Jackpot - €200
Mythical Jackpot - €600
Ancient Jackpot - €1 500
Legendary Jackpot - €15 000
Or the equivalent in your chosen currency.