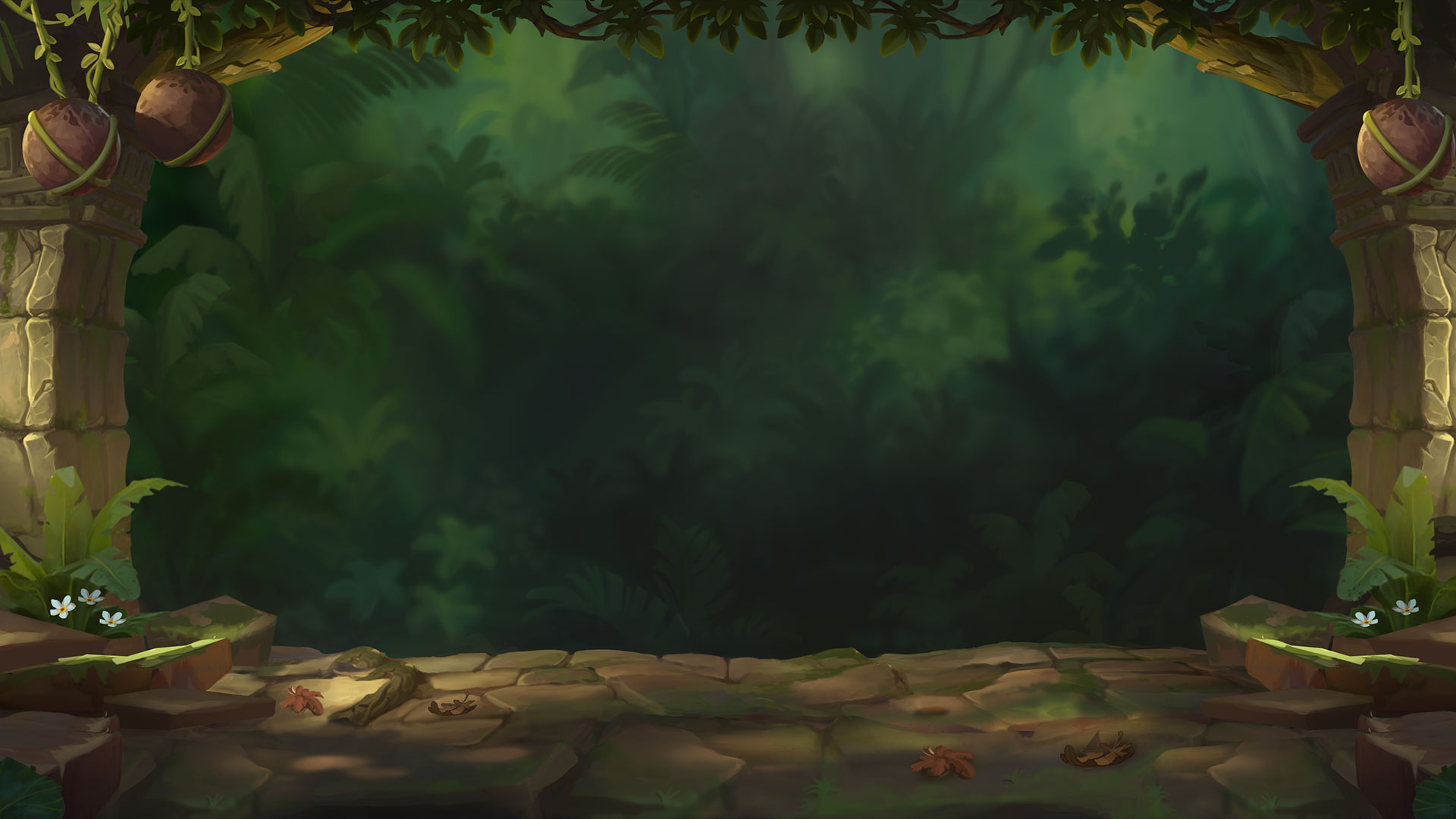 Game Description
Welcome to Yggdrasil's Jungle Books video slot where players get to hang out with 5 fantastic characters and travel through different realms with their own features, reel sets and stunning visuals. The characters in the game are either hosts in their own realm or guests in someone else's, creating fantastic feature combos. There are an impressive 45 possible feature combinations making this one of our most exciting games yet. I invite you all to try out this fairy-tale slot.
Games Features

Hosts and Guests
The game has 5 different characters which act as hosts in their own realm and guests in other characters' realms. In their own realm they perform 2 different special features. When guests enter a realm they are assigned only 1 of their features for the entire visit. Combining the guest and host features generates the biggest wins. Guest stay for at least 3 spins unless players increase the bet size which always forces the guest to leave.
Realms
There are 5 realms; one for each character. The realms change when the host leaves the realm. The realms have different reel sets and paylines which can be seen in the paytables.


The Tiger

Sticky Respins
Landing any win triggers a respin with those winning symbols along with all wilds as sticky.


Stacked wilds
Stacked wilds are added to the tallest reels.


The Boy

Synced Reels
In the Boy, Tiger and Bear's Realm; Reel1 and Reel2 are synced and Reel4 and Reel5 are synced separately(not with reel 1 and 2). In the Panther's Realm; Reel1 and Reel5 are synced. In the Snake's Realm: Reel2, Reel3, and Reel4 are synced. Reels that are synced together always give the same result.


Spreading Wilds
All wilds that land on the reels (including wilds from other features) create 1-2 extra wilds in random positions.
The Panther

Wild Superhigh pay symbols
All Superhigh pay symbols turn into wilds.


Win Multiplier
Random wins will receive a x2, x3 or x5 multiplier. This multiplier is added to the entire spin including any Honey Comb symbols that landed.
The Bear

Stacked symbols
1 random symbol becomes stacked on all the reels each spin Any symbol can be chosen including the wild symbol and Honey Comb symbol.


The Honey Comb
A honey Comb symbol is added to the tallest reels. Landing one or more Honey Comb symbol awards a Pick & Click minigame where players get to pick 1 prize for each Honey Comb symbol landed. Prizes range from: 50 coins to 50 000 coins.


The Snake

x3 Wild Multiplier
Any win with at least 1 wild in the payline receives a x3 multiplier.
Win Both Ways
All lines pay from the left and the right. 5-Of-A-Kind wins pay from both sides