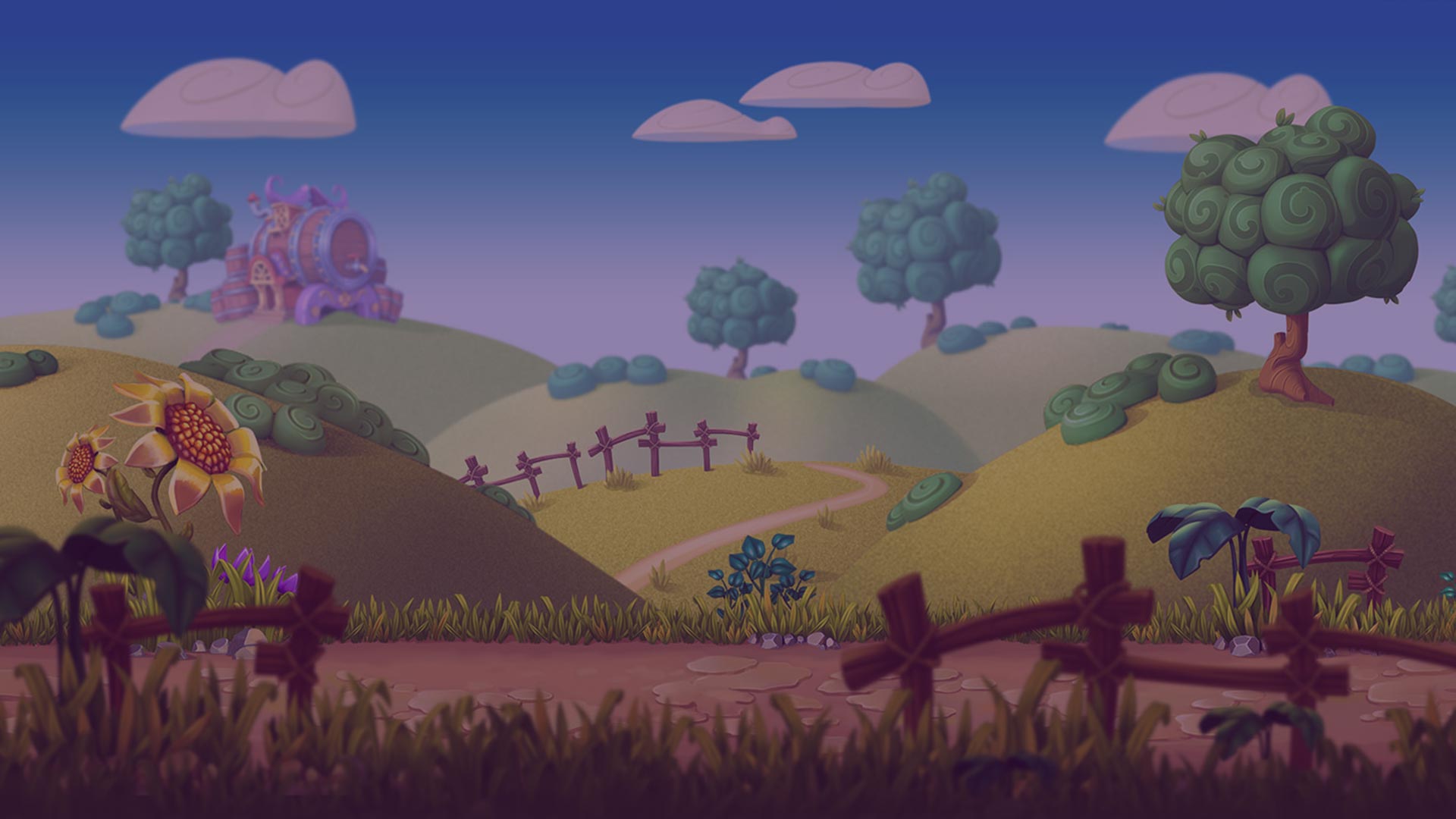 Game Description
Journey to fairytale land where a little luck (and a lot of love) goes a long way. Rolling grass stretches as far as the eye can see, rainbows cascade over the horizon, and four-leaf clovers mark the path to the McDoodles home. Shaped like a cask of ale, the house is swaying with the stomp of little feet, rocking with raucous laughter, and knee-slapping accordion music wafts out into the summer air.
Step inside you'll meet Stumpy and Penny McDoodles – the unlikely couple who keep a constant party going to guide travellers to the limitless riches that hide in the hills. Stumpy may be short, but he's every inch the mischievous figure of Irish folklore, with a stovepipe hat, a shamrock, and a bottomless appetite for flagons of ale. His wife Penny is the more modern face of the fairy folk; she accessorises her traditional green garb with a pair of heart-shaped sunglasses and a happy-go-luck personality.
Together, Stumpy and Penny have been waiting to lead players in a procession to locate magical prizes and find the fabled pots of gold that dot the landscape.