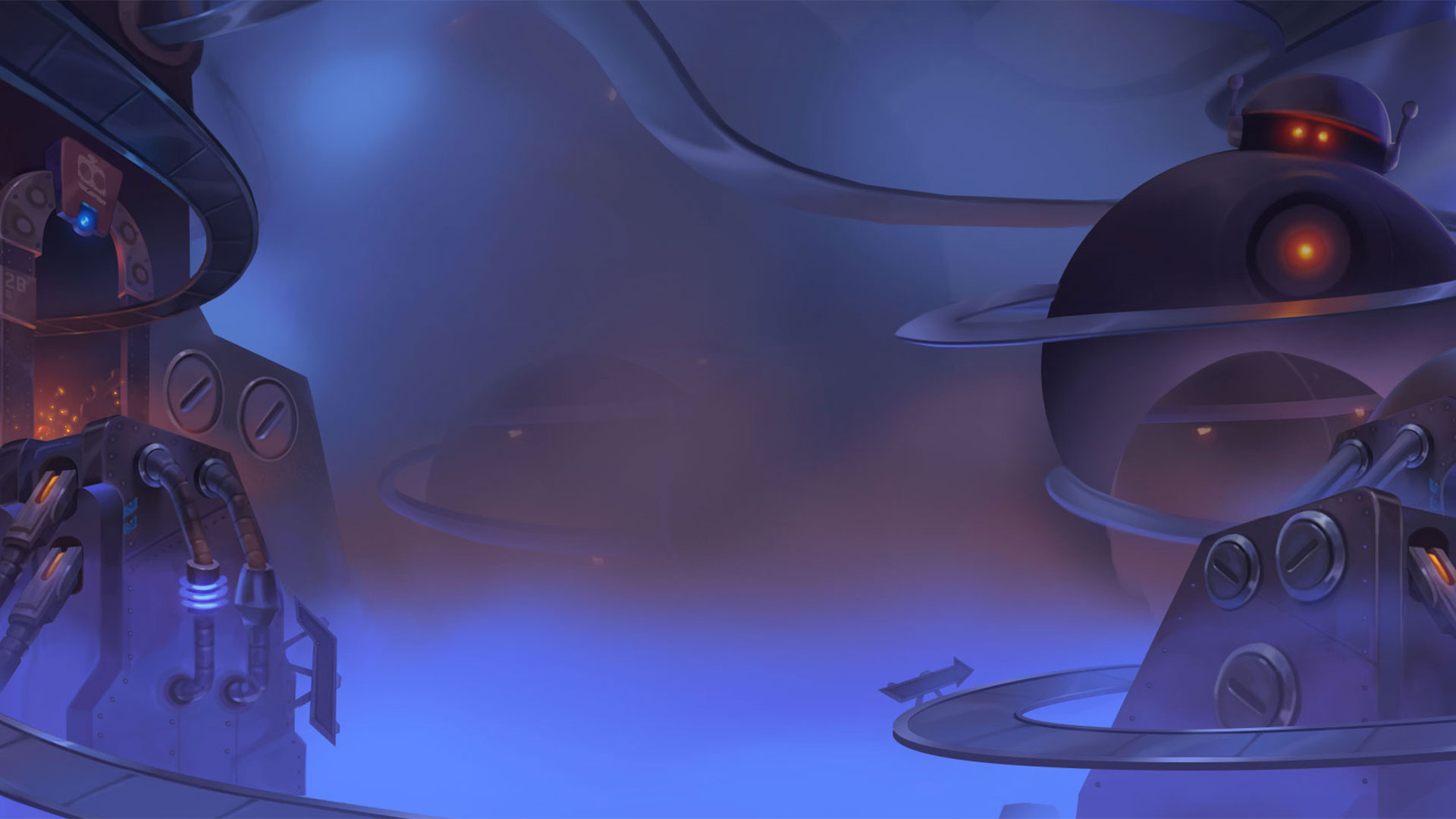 Game Description
Within the walls of the Wild Robo Factory machines are in command. Evil robots keep a close eye on their 12 mechanical servants, working them to the bone and turning them Wild. Find them on the conveyor belts and you're in for big rewards! Wild Robots are sometimes stacked and carry Multipliers, when they're brought into the game area Free Respins are triggered. These machines bring a unique feature to the reels where they continue to Respin until the robot is carried off screen. Landing 3+ scatters sends you down into the dark factory basement in Free Spins Mode. Here you'll find more Wild Robots but some of these are faulty. A system overload causes a malfunction that makes the conveyor belt reverse, so players benefit from used robots a second time and extend the length of the Mode. Landing 3+ scatters in Freespin Mode awards you up to 15 extra robots and when low paying symbols of the same kind appear, there's a chance that they'll transform into their higher corresponding symbol! Spin for as little as €0.05 and join the machines on the reels – this is not your ordinary factory.
Game Feature


The Robos
There are 3 types of Robos. The first is the Robo Wild. Robo Wilds can be anywhere from 1x1 symbols up to 2x4 symbols. They are always placed on the Robo conveyor belt and move by 1 position left each spin. As long as a Robo is active on the reels, a Respin is granted. Robos become inactive when they reach reel 1 (they still pay out but do not trigger Free Spins or Respins). Wild Robos function as regular Wild symbols when on the reels. The second type of Robo is the x2 Wild Robo. It functions like the Robo Wild but it also adds an x2 multiplier on any win it is part of. The last type of Robo is the Free Spin Robo which is always a 1x1 symbol. It can fly onto any row on the reels and moves with the conveyor belt by one position left each spin. It also awards a Respin as long as it is active on the reels.


Robo Respin
Robo Respins are awarded randomly in the base game only. Along with the Robo Respin, a Robo is placed on the conveyor belt on reels 3 or 4 or 5. As long as there is an active Robo on the reels, the Respins continue.


Robo Free Spins
Robo Free Spins are triggered by landing 3+ Free Spin symbols in a single spin. In Robo Free Spins, rather than be awarded Free Spins, players are awarded Robos which are placed on the conveyor belt spaced 1-3 spots apart. These Robos move from the right side of the reels to the left. The Robos award Free Spins as long as they are active on the reels (once on the 1st reel from the left, they stop awarding Free Spins). Free Spin symbols also appear in Robo Free Spins and pay out by adding the same number of Robos to the queue as when activating Robo Free Spins. Free Spin symbols pay out in the following way:
5 Free Spin symbols award a Free Spin mode with 15 Robos
4 Free Spin symbols award a Free Spin mode with 10 Robos
3 Free Spin symbols award a Free Spin mode with 5 Robos
Robo Free Spin mode is played with the same lines and bet as the activating spin. If Free Spins are triggered during a Robo Respin, the Free Spin mode is only activated after the Respins are played out. Multiple Free Spin mode triggers can be won in a single Robo Respin round in which case all won Robos are accumulated into a single Robo Free Spin session.
Symbol Swap
All instances of 1 low pay symbol can be randomly converted to the equivalent high pay symbol if it guarantees a win. For example: green low pay symbols would convert to green high pay symbols. This feature can activate in the base game, in Robo Free Spins and Robo Respins.


System overload
During Robo Free Spins the conveyor belt can reverse randomly, moving all Robos backwards 1-9 positions. This feature is only available if at least 3 Robos have moved across the conveyor belt past reel 1. A maximum of 4 system overloads can be activated in a single Free Spin session.