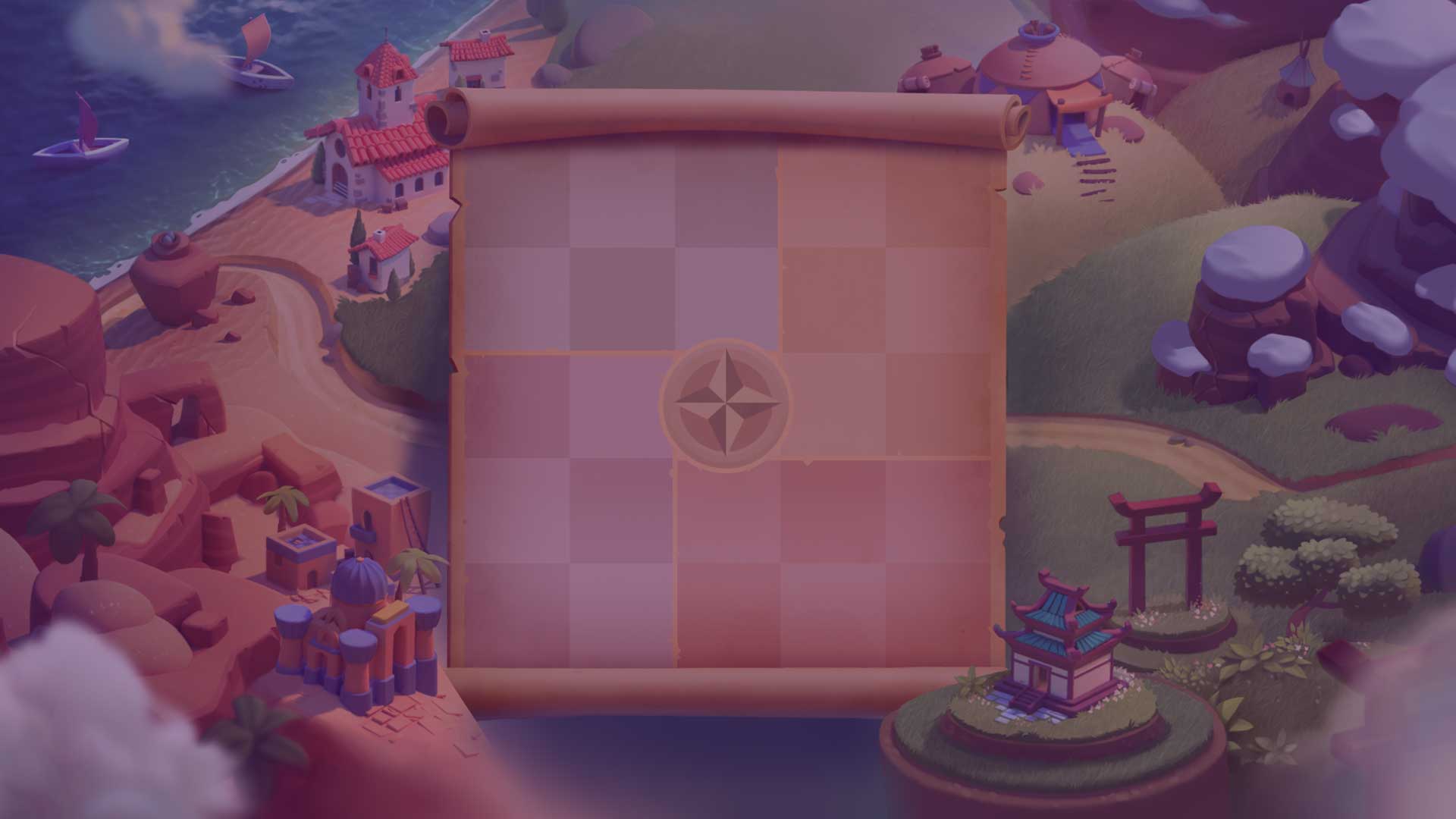 Game Description
You are on the move with a travelling merchant in Aldo's Journey video slot. There are 4 different cities and cultures to explore, wheeling and dealing gold along the way. Aldo is hugely motivated by money and can't seem to keep still, acting as a Journey Wild™️ and taking steps in all directions with every spin. When the reels stop, he acts as a Wild on the space he occupies.
What's an escapade without some Wild Times!? Each time Aldo moves to the centre of the reels, this feature is triggered. Our traveller dishes out random wilds and adds a multiplier on current wins!
When Aldo's journey leads him to a country with 3 FS symbols players get their passport to City Free Spins. From Italy to China, Persia and Mongolia, Aldo takes players across the globe in search of gold and riches! Each country has its own unique benefits and City Free Spins are no different, find higher multipliers, symbol removal, random sticky wilds, and random wild lines stashed in these countries.
When Aldo lands in the centre with 3 Free Spins symbols, then the real voyage begins! Players prepare to go around the world in 7 spins because Journey Free Spins brings all the 4 City FS together and activates their benefits! This creates some bonus combinations that will make for a trip of a lifetime!
That's not all though, Wild Times! are never too far from Aldo and his merchant players, when he lands in the centre, he brings more random wilds and multipliers that last for the entire Journey Free Spins.
Are you ready to get down to business with our worldly traveller?
Game Features
Wild Time! Feature
When Aldo lands on the Centre Square position in the base game, 3-9 wilds are placed randomly on the reels and a 2-4x multiplier is applied to any win. Landing Aldo on the centre position in Free Spins awards 3-9 random wilds on the reels and adds +1, +2 or +3 to the multiplier counter for the entire Free Spin Session (not applicable for Journey Free Spins).
Free Spins
Free Spin symbols only land on reels 2, 3 and 4. Landing 3 Free Spin symbols (this is the maximum possible) triggers a Free Spin mode. This slot is separated into 4 regions represented by different coloured rectangles on the reels and a Centre Square. Depending on which position Aldo is on when triggering Free Spins awards that region's Free Spins. The different Free Spins are listed below. All Free Spins are played with the same bet and lines as the activating spin.
Italy Free Spins
In this Free Spin mode, the win multiplier starts with 2x and increases each spin by 1.
Mongolia Free Spins
At the end of each Free Spin, one regular symbol is entirely removed from the reels for the remaining Free Spins. If there are only 2 symbols left on the reels the player will receive a +1x multiplier instead.
Persia Free Spins
Each spin Aldo throws out a sticky wild that will stay in a random position throughout the entire Free Spin session. The Random wild will not land on top of a previously thrown wild.
China Free Spins
Aldo creates a line of 1-5 wilds including himself in 1 of 8 directions each spin. This line always starts from Aldo himself and ends at the edge of the slot area (If Aldo is standing at the edge of the slot area, the line he creates will be in a direction that awards at least 1 additional wild). This mode also starts with a +1x multiplier.
Journey Free Spins
This Free Spin mode uses the feature of whichever region Aldo is on (ex. if Aldo is in the top-right rectangle, the Mongolian Free Spin feature is active). Landing Aldo on the Centre Square adds an extra 3 Free Spins.